The Perfect Never-Ending Entertainment For Your Baby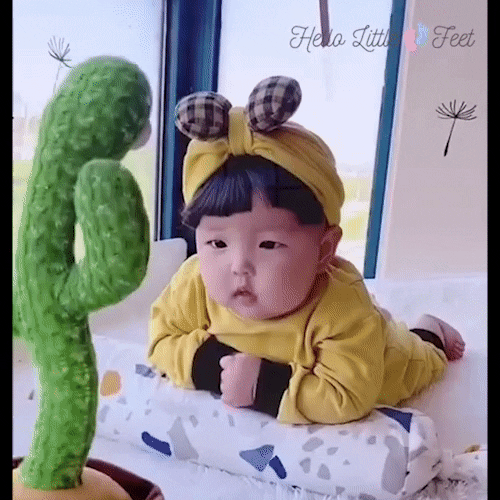 The dancing cactus doll can shine, twist, or learn to record like a parrot. It is a very cute interactive toy, which is very suitable for children, friends, colleagues and classmates.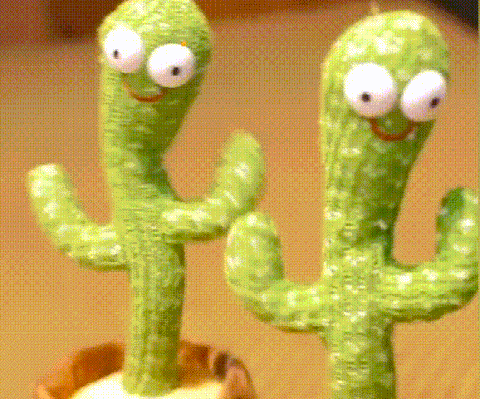 What Makes Our Baby Cactus so Amazing?

Pick from over three different songs: Our battery-operated dancing cactus plant toy can dance with the rhythm, sings 120 English songs, bringing your child the happy time in a lifetime.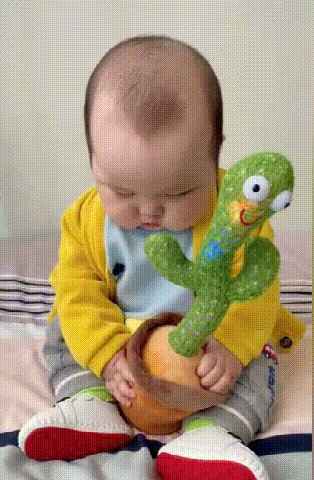 Unrivalled sound quality: The Dancing Cactus is implemented with a state-of-the-art sound system that delivers remarkably high-quality sounds.
360 Degree Grooving: Dancing Cactus can rotate 360 degrees while doing all varieties of fashionable moves.
Durable: The firm material used for the dancing cactus guarantees a long-lasting experience.
Easy to Clean: Knitted plush made, soft material, comfortable, safe. Wipe off the dust with a damp cloth for cleanup.
Best Gift For Babies & Home Decoration: Giving gifts can get hard. But you can't go wrong with gifting this amazing Dancing Cactus. It's a perfect accessory for home decoration, party, good for early childhood education.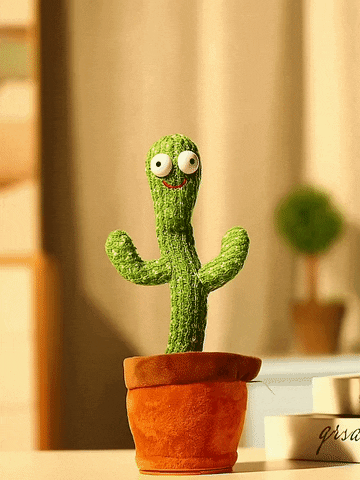 Insert the batteries, press the button, and that's it.
Package Includes:
1x Original Dancing Cactus