You can organize and protect your jewelry and accessories!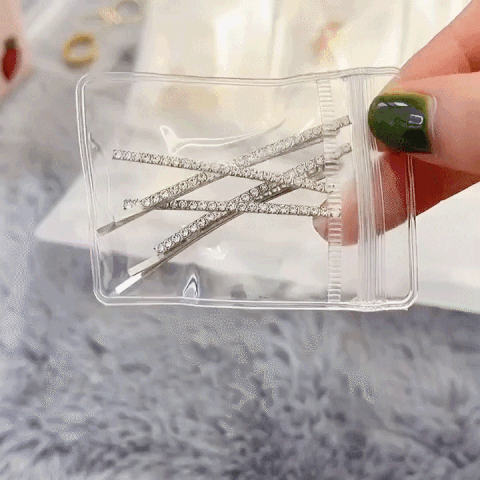 Product description
This jewelry storage book can keep all your jewelry individually sealed, avoid friction between the jewelry, prevent your jewelry from oxidation and blackening, and keep your jewelry bright as new.


Features
Security: You can organize and protect your jewelry and accessories.
Practical: The elegant jewelry and accessories storage book can be used to store earrings, necklaces, bracelets, rings, brooches, pins, etc.
It is perfect for your dressing table.
Convenience: Equipped with a transparent storage bag, which can clearly display the stored jewelry while keeping it dust-free.
Jewelry Store: Visual display of jewelry
Jewelry Designer: Display works
Jewelry Collector: Sorting and Collecting Jewelry
Storage Scene: Kitchen storage, bedroom storage, bathroom storage, travel storage, makeup storage, living room storage, Badge classification & collection, storage of hair accessories and hairpins, storage of cards

Features:
– 100% brand new and easy to use.
– Compact and lightweight, convenient to carry.
– Made of superior acrylic material, which is safe, non-toxic, and durable.
– The surface is smooth without burr, which will not hurt your hand when using it.