"This mask is the best-personalized gift for horror fans."
—— Kelly Piche
BEST HALLOWEEN COSTUMES 2022
MODE OF PRESENTATION
You don't have to hide it in the closet, Mask comes with a Bust to display when not in use.
SOMETHING WORTH NOTING
The mask extends underneath the neck, so you can put together the right outfit without worrying about being exposed!
The faceplate is held with 7 embedded magnets on either side of the mask (14 magnets in total) so you can detach and reattach it on the fly. 
WILL THIS MASK FIT ME?
This mask is made from a very soft platinum latex infused with our 4-way stretch Dynamesh which is the key to allowing this mask to adapt to different heads.
WEARING EXPERIENCE
The unique design allows the mask to fit the face, allowing you to make more natural expressions.
Breathing holes are left in the nostrils and mouth, which can breathe normally while wearing.
The latex is skin-friendly, the design is fit, you can hardly feel it when you wear it!
INCREDIBLY REALISTIC
Using high-quality latex material, 3D printing technology produced, muscle fibers can be seen clearly, just like the movie zombies as realistic!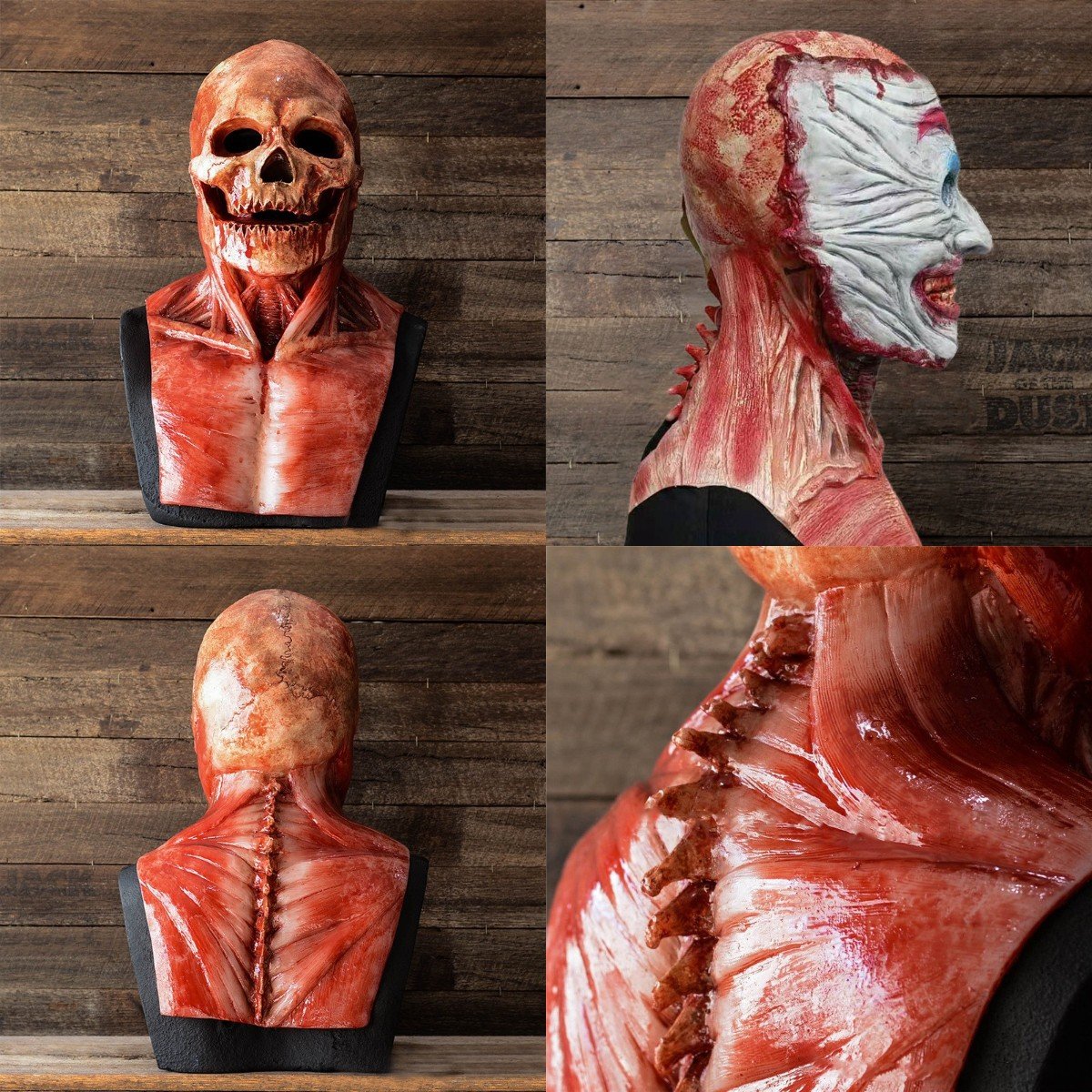 CUSTOMER FEEDBACK
"Extreme scary! I have to get it, only horror can make this Halloween perfect!"
—— Katherine
"I've already figured out how to go with his cosplay costume! Halloween, here I come!"
—— Samantha Dawn
"Wear it to the party of the night and enjoy the primal carnival! I can't wait! By the way, it breathes very well!"
—— Normand Ragot
REAL SHOW OF BUYERS
DETAILED INFORMATION
Material: 100% Natural Latex
Size: One Size Fit