1080° filter faucet, more convenient to wash your face and gargle!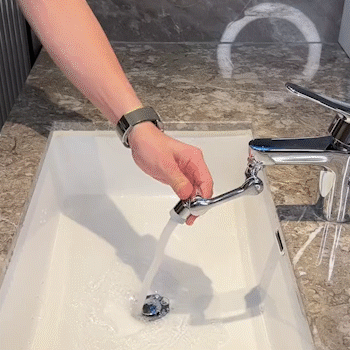 【1080° ROTATING SPLASH FILTER FAUCET】– Rotate the water outlet to 1080°, you can easily rotate the tap in the direction you want, it is more convenient to wash your face and gargle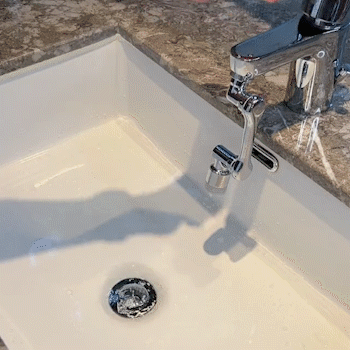 【Easy to install】 The main body of the faucet aerator has a 15/16 -inch 27UNS external line.
It can be used (inner silk and outer wire) in the internal line of 55/64 inch 27UNS.
Just ensure that your faucet is suitable for the size of the product and can be used, and then placed the showerhead, which is in the faucet.
Tighten the bracket clockwise to complete the installation.
【DUAL FUNCTION WATER FLOW DESIGN】– Multifunctional Faucet The two modes are switched by rotating.
Two kinds of water outlet rotary switches, oxygen-enriched foam, splash-proof water, a four-layer mesh filter to remove impurities, and double gaskets to prevent dripping.
【Safe and humanized design】Sturdy Copper, Splash filter faucet introduces air into the water stream to produce a larger and whiter stream that is SOFT TO TOUCH and NON-SPLASHING.
Suitable for restaurant, laundry& backyard.
【 Giveaway Universal wrench】We provide you with universal wrenches, which has4 sizes of interfaces,m20/m22/m24/m28 which can easily unscrew most aerators in the family, then insert the showerhead into the faucet.
Specification:
Materials: copper, ABS
Product weight: 180G
Product size: 15 × 8 × 5cm / 5.9 × 3.1 × 2inches

Package Contents:
1 * 1080 ° water faucet foaming inner and outer screw port
2 * Sealing ring
1 * Small wrench