PERFECT COMPANION FOR OUTDOOR ACTIVITIES
💖Wear this comfortable hat for outdoor activities to protect the skin from harmful ultraviolet damage, and make your hair away from your face and eyes.
😲Long-term damage of ultraviolet rays is premature skin-aging, coming in the form of fine lines, wrinkle,s and age spots. And including erythema, skin burns, cortical cataracts, and skin cancers.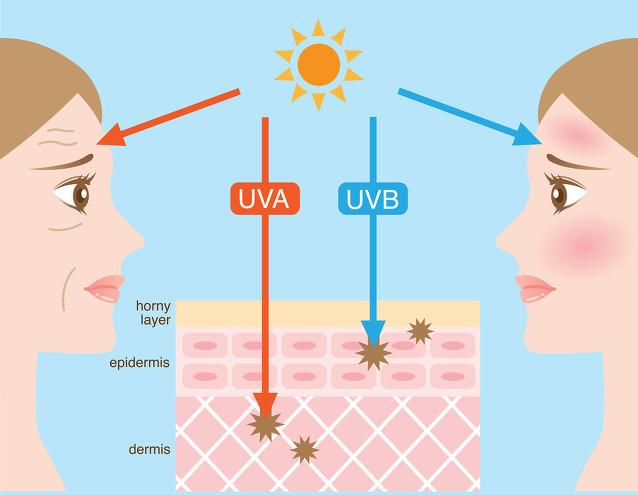 🌞Keep safe in the sun in summer!🌞
😲Don't walk outdoors without sufficient sunscreen to avoid threats to health and safety. 
Look no further than our UV Protection Sun Hat!!
SUN PROTECTION – The Brim is wide enough to provide you with excellent sun protection, protecting the head, eyes, face, and neck from harmful sun UV rays.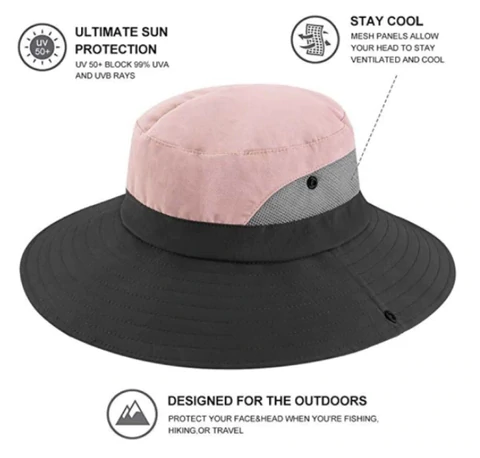 BREATHABLE MESH PANEL – Allows the heat to escape and air to flow, giving you a comfortable outdoor experience wherever you go.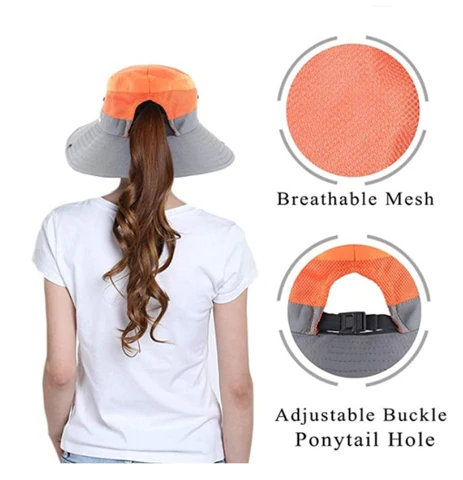 COWBOY STYLE DESIGN -Foldable side snaps also allow you to wear the hat in different ways.
EASY STORAGE WHEN NOT IN USE – It's easily foldable, so you can pack it and take it anywhere with you. The sun hat stays in good shape even after being folded up and down so many times.
👒This hat features a wide brim to keep your head and face cool and protected from the sun, and it comes in several cute colors so you can choose the one that best suits your style.
Occasion- Use it every day around town, walking your dog or for any outdoor excursions like camping, fishing, hiking, gardening, traveling, boating, hunting, safari, beach, pool, or any other outdoor sports activity.
Features: 
  Sun Protection

  Ponytail Slot

  Moisture Wicking

  Washable

  Breathable

  Foldable

  Adjustable

  Wind Resistant 
Size: Adjustable Hat circumference (54-60cm), brim 9cm
Ingredient: polyester fiber
Customer Reviews
Linda Y.
Amazing hat !!
I love this hat for the sun protection and comfort. I wore it hiking in Moab and on a canoe trip in the Boundary Waters. It rained in both places and the hat held up terrific. I loved that I can tighten the strap and it won't blow off. It's an amazing rain hat as well! I was very happy how it held up through some storms and then dried off very well . I bought another one and my daughter wore it to Lollapalooza!! I'll be getting another one in one of the new colors!
Carol K.
Perfect hat!
I love this hat! It's cute, it keeps the sun off of my face and neck, has a strap so it won't blow off, AND a hole for my hair to go to stay off my neck.
Linda E.
Hat review
I really like the hat! It's lightweight and folds easily for traveling.